Hand Carved Components for Designers
DESIGNERS
HOW IT WORKS
Custom carving is our specialty. We love to work with designers, bringing their visions to fruition. It's exciting to see the variety of ways our carvings are used. Creative collaboration is thrilling.
We can create your design for you by following these 6 simple steps.
1. Sample
You supply us with a drawing, photo, or 3D object and provide the dimensions for the finished piece.
2. Choose the Material
After choosing the material (mammoth tusk, bovine bone – painted or natural, jet, wood, or stone), we send you an estimated price for the sample piece and also the production price, if you choose to do multiple pieces.
3. Deposit
If you are happy with the price, we ask for a 35% deposit of the sample price only.
4. Approval
After we make the sample, we send you photos for your approval of the sample. If you are happy with it, we can either ship it to you, or if you would like multiples of the design, we retain it to do the production run.
5. Production
Production can be 1 to 30 pieces of each design. If time is not crucial, we can do bigger production runs as well. We ask six weeks for most orders, although the time is often shorter. With five pieces or more in a run, we can offer a discount of 5% to 20% from the sample price.
6. Final Payment and Shipping
If you have chosen to do multiples of the design, we will send you photos of all the pieces for your approval. Once approved, you send us the final payment and we ship the pieces to you via Express Mail Service.
Note: Bali has many ceremonies and the six-week lead time allows our artisans to fully live their culture without pressure from us. We have great respect for the Balinese and their spiritual life.
We guarantee your design stays with you. We don't use it in our pieces or show it to anyone outside of Susan Tereba – World on a String.
Please contact me below to discuss your design or use our Request a Design form by clicking below.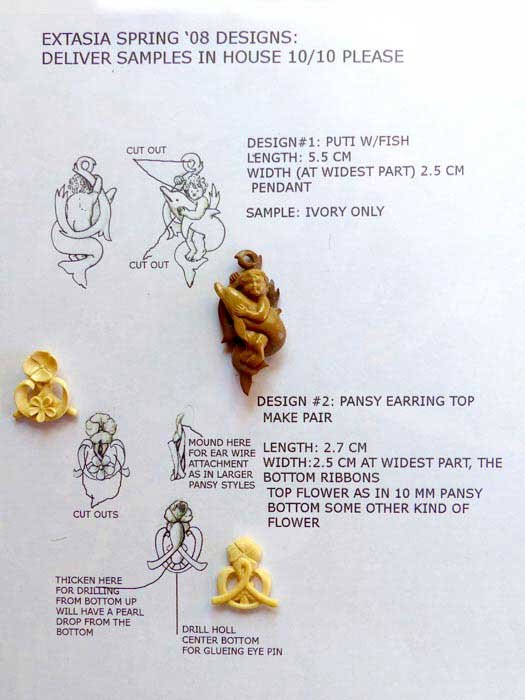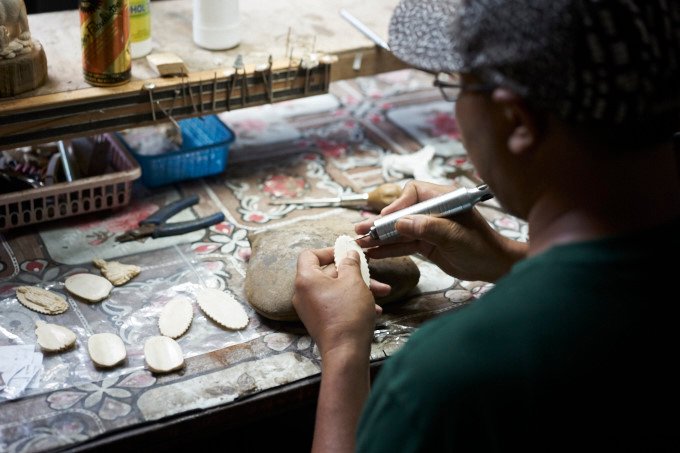 Please login to access our full range of Wholesale Products